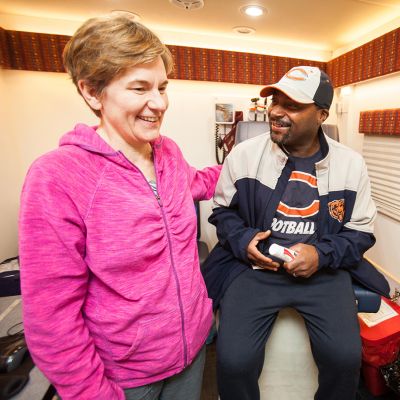 ---
Collaboration and Teamwork
We work as partners with our direct team members and with other departments to reach The Night Ministry's goals.
We work as partners with outside individuals (donors, volunteers) and organizations to reach The Night Ministry's goals.
Compassion
We treat others (those we serve, those we work with, those who support us, and those we do business with) and ourselves with kindness and care.
Respect
We celebrate human diversity. We accept and affirm individuals, regardless of race, ethnicity, religion, sexual orientation, gender, age, disability, or socioeconomic status.
Accountability
We treat one another as though each person's work matters.
We conduct ourselves professionally.
We demonstrate good stewardship of resources. We demonstrate initiative.
We have high expectations of ourselves and one another. We follow through on our commitments.
We share information and seek to constructively resolve conflict.
Strength-Based Approach
We exist to serve clients and constituents (internal and external). In providing service, we seek to understand and build on everyone's strengths and assets. We listen and learn.