2 minutes reading time
(413 words)
Volunteering with The Night Ministry Pays Off with Huge Dividends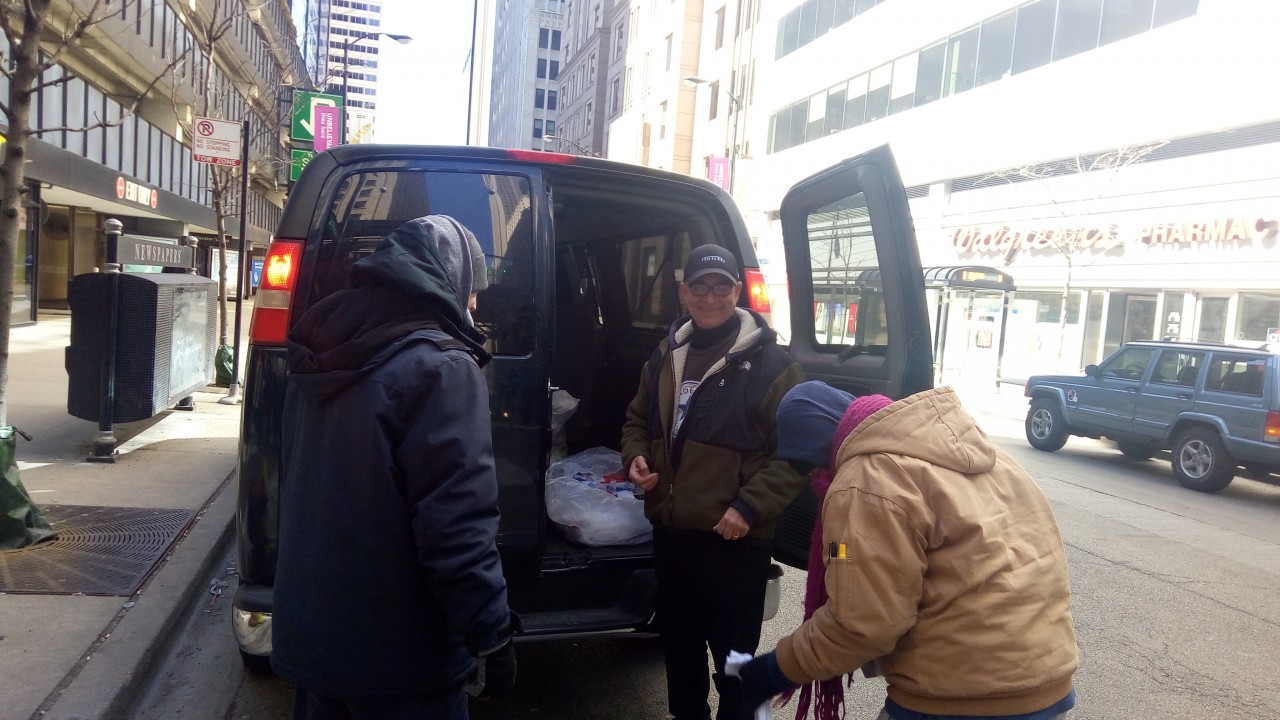 By George Martin
Four years ago I heard about The Crib, one of the Youth Housing Programs run by The Night Ministry. At the time, the organization I had been volunteering with was shutting down. With my decades of experience as a volunteer coach with young people from different neighborhoods throughout Chicago and my involvement in feeding homeless individuals, I thought The Night Ministry might be a good fit for me. And it has been.
I've done everything from serve meals alongside the Health Outreach Bus and volunteer at The Crib to paint the Open Door Shelter in West Town and outreach with the Street Medicine Team. I've brought resources like a fridge and television to The Crib and water, tents, and socks to clients of the Street Medicine Program. I stay engaged with The Night Ministry because I see firsthand the impact its services have on the clients whom we serve.
In my professional life I have been able to generate support for the mission of The Night Ministry from my colleagues. While it is rare that I can truly capture in words exactly what the organization's services mean for our clients, I do assure my colleagues of the extraordinary work The Night Ministry is doing on the streets of Chicago every day.
Some of those efforts pay off by changing the trajectory of someone's life. Other times we may just be able to give someone a moment of peace. One evening I was providing meals with the Health Outreach Bus in the Back of the Yards neighborhood. A young woman, perhaps 15 or 16 years old, with a thousand-mile stare, approached us. When I asked her if she would like something to eat, I got no reply. I did my best to assure her she could take her meal and walk away, with no strings attached. It took a little while, but she finally took some food. She didn't smile, but her eyes had a less heavy look as she walked away.
George Martin is Senior Vice President at Penserra Securities LLC. To learn about volunteer opportunities, visit www.thenightministry.org/getinvolved or email This email address is being protected from spambots. You need JavaScript enabled to view it..