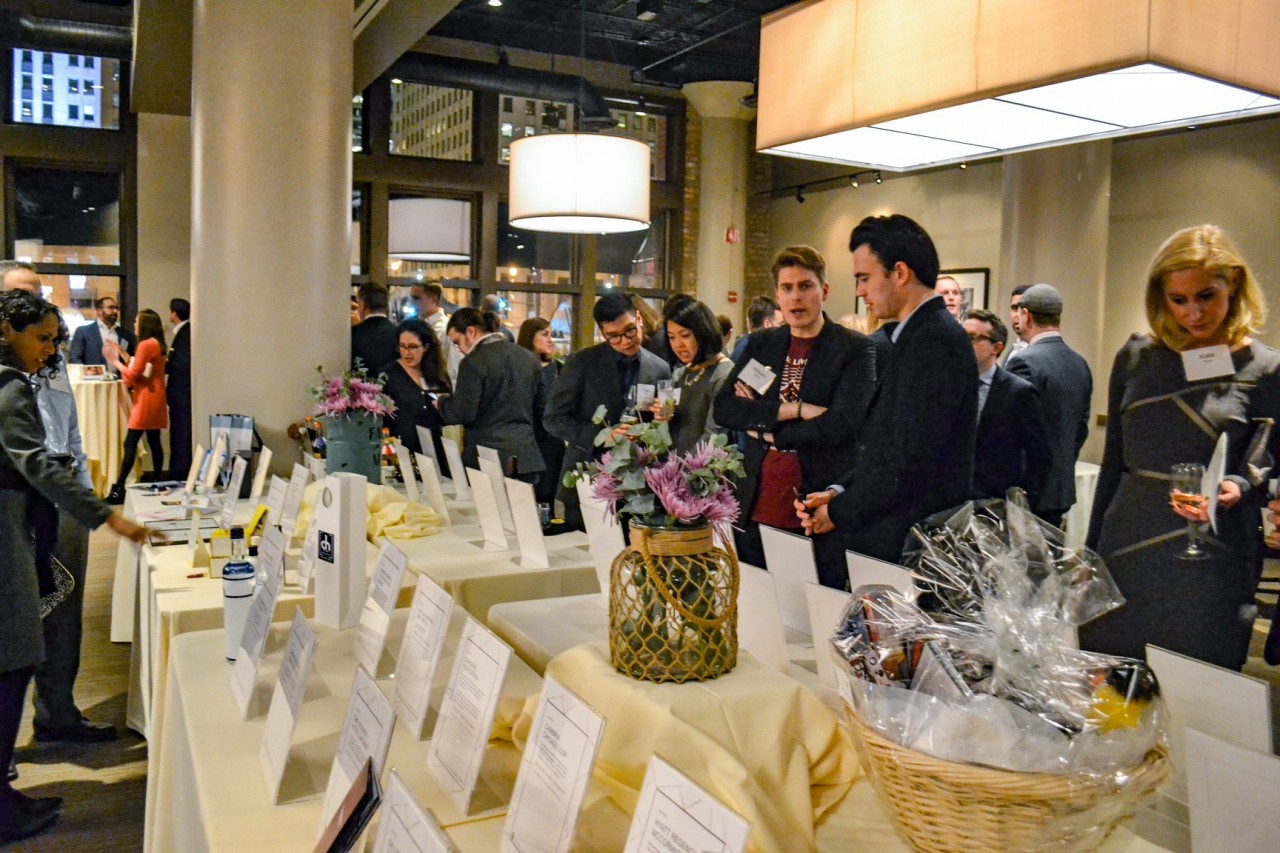 The Night Ministry's Associate Board is once again preparing for the annual Night Lights Gala, our biggest event of the year, which raises funds in support of The Night Ministry's work providing housing, health care, critical outreach, and other social services to Chicago's most vulnerable populations.
This year, we're setting our most ambitious fundraising goal yet. With help from our volunteers, donors, sponsors, and auction supporters, we plan to raise $90,000, $8,000 more than we raised at last year's Night Lights.
Night Lights 2019 takes place on Thursday, October 17, from 6 to 9 pm at River Roast in Chicago. Guests will enjoy drinks, appetizers, our famous wine toss, the always popular grab bag, and a silent auction with fabulous dining, travel, and entertainment packages from Blackwood BBQ, Eataly Chicago, The Blackstone Hotel, Courtyard San Francisco Union Square, ComedySportz Chicago, Victory Gardens Theater, and a host of other wonderful auction supporters. You can buy your advanced tickets here.
Most importantly, proceeds from the evening will support programs like The Crib, The Night Ministry's overnight shelter for young adults. An estimated one in ten young people ages 18 to 25 experiences homelessness every year in America. The Crib is a critical safety net for many of Chicago's homeless youth, providing refuge from the streets for up to 21 guests every night, along with two meals, supportive services, and a sense of community. The Night Ministry is preparing to move The Crib from its current location in a Lakeview church basement to an expanded facility in Bucktown, where, for the first time in the program's history, guests will have a dedicated sleeping dorm with beds, separate areas for dining and recreation, and access to multiple showers, among many other enhancements. The building will also be the new home base of The Night Ministry's Health Outreach Program and central administration. (You can learn more about the plans by watching this video.)
In addition to nailing down the logistics for the evening, right now the dedicated members of the Associate Board are busy reaching out to businesses and organizations about sponsorship and auction support opportunities. If you or someone you know might be interested in providing such support, please reach out to Heather Nash, The Night Ministry's Senior Director of Foundation & Corporate Philanthropy, at This email address is being protected from spambots. You need JavaScript enabled to view it. or 773-506-6029.
Learn more about The Night Ministry and our work serving the forgotten members of our community.