1 minute reading time
(203 words)
Street Medicine Team Offers Mobile Health Care and Compassion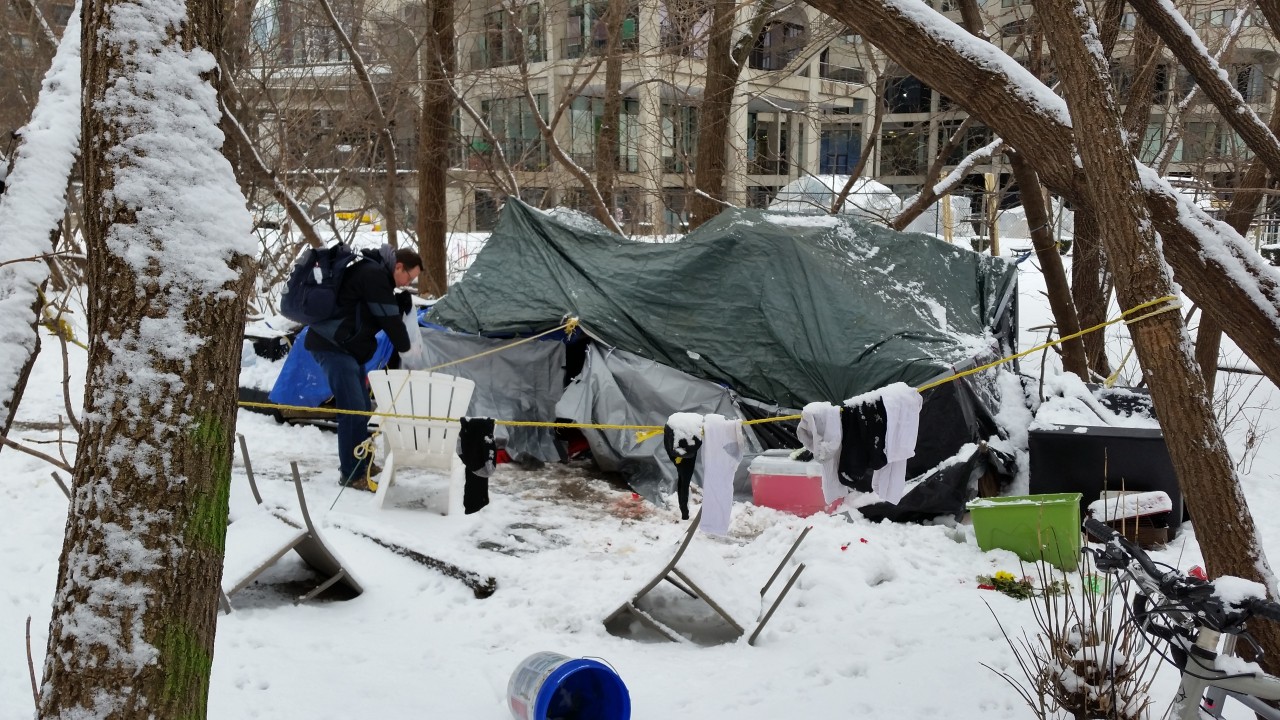 With winter in full effect, The Night Ministry's Street Medicine Team is offering cold-weather support to individuals living in encampments across Chicago, with news about impending weather-related emergencies, referrals to shelters and warming centers, blankets, coats, warm socks, and gloves, as well as information about hypothermia.
Consisting of Nurse Practitioner Sandra Collins, Case Manager Safiyyah Hassan, and an Outreach Professional, the team travels throughout the city four days a week, regularly visiting individuals in as many as 30 makeshift street camps. They offer free health care, case management, hygiene supplies, and a friendly presence to those whom they meet.
David Wywialowski, the Director of The Night Ministry's Outreach and Health Ministry Program, says that the team continues to find new locations.
"Since the program is mobile, we can easily follow those individuals with whom we have developed a relationship when they move from place to place. However, when people move, the team discovers new communities. As we grow the program's financial support, our team will be able to increase the amount of time that they spend on the street and serve more communities," said Wywialowski.
Launched as pilot project in 2015, Street Medicine will become a permanent part of our Outreach and Health Ministry Program this year.