2 minutes reading time
(361 words)
Night Lights Goes Online This Year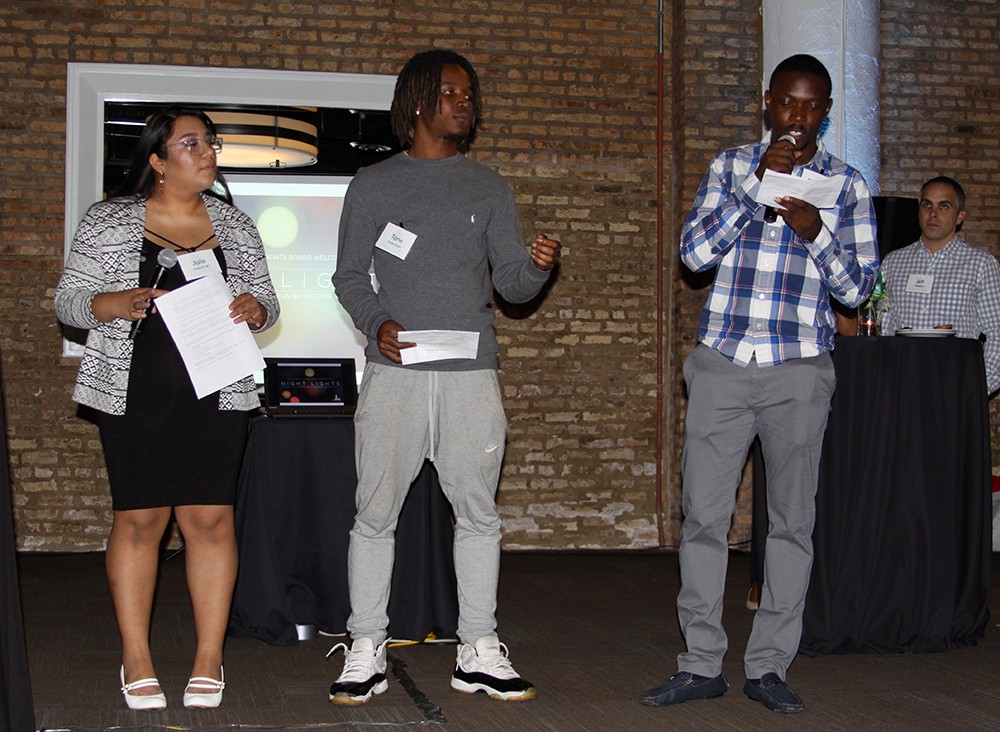 By Alex Liebermann, Night Lights Committee member
I joined the Night Ministry Associate Board at the beginning of 2019 and was fortunate to participate in my first Night Lights gala last October. Night Lights is the Associate Board's annual fundraising event supporting the mission of The Night Ministry. It typically consists of an evening of food, drinks, and fundraising. It was incredibly humbling to be part of the committee that put the event together, as I had the privilege to watch all the moving pieces come together and unite in an inspiring and successful evening.
I was blown away by the number of amazing individuals and companies willing to donate their services to assist with this event, from the professional lighting to the DJ and wireless internet. In total, over 129 local businesses graciously donated their products and services for last year's event, resulting in us raising $60,000 to benefit The Night Ministry.
While the donations were incredible, what tied it all together for me were our guest speakers from Youth 4 Truth, the advocacy and leadership group for clients of The Night Ministry's Youth Programs. In a poem they wrote and presented together, these young adults painted a raw picture about growing up and living in Chicago.
When faced with the challenges of a global pandemic this year, the Associate Board decided to move the annual gala to a virtual format. To ensure that we are still providing our guests with an amazing evening, we have partnered with Amazing Edibles, a local independently black and female owned catering business, to offer food and drink packages for our guests for the evening. We have also graciously accepted donations from various local businesses to ensure that our Silent Auction and other fundraising activities can be comfortably accessed and enjoyed from the comfort of your own couch.
On behalf of The Night Ministry's Associate Board, we are so incredibly excited to spend another very special evening with you and together reach our 2020 fundraising goal of $70,000. We appreciate your continued support of The Night Ministry and look forward to "seeing you" on October 22.